echo FaireTitreBloc("Menu","genx"); ?> echo FaireFinBloc(); ?>

| | | |
| --- | --- | --- |
| | les pros | |
&nbsp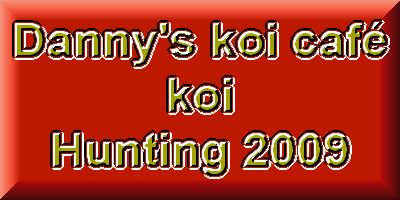 Danny's koi café Hunting 2009 : Hiroi koi farm
At Hiroi koi farm we bought some ginrin kohaku and doitsu kohaku/showa.

One ginrin showa sansai was very special and we could not resist to buy her.
The ginrin quality is very high !

The way of making pictures was also very inventive.
And always a very friendly reception of the 2 brothers.
&nbsp
| | | |
| --- | --- | --- |
| | Visites | |
Nb visites aujourdhui :
583

---
| | | |
| --- | --- | --- |
| | Partenairs | |
.jp
.be
.be
.be
.nl
.nl
.uk
.uk
.de
.de
.de
.es
.se
.it
.us
.za