echo FaireTitreBloc("Menu","genx"); ?> echo FaireFinBloc(); ?>

| | | |
| --- | --- | --- |
| | les pros | |
&nbsp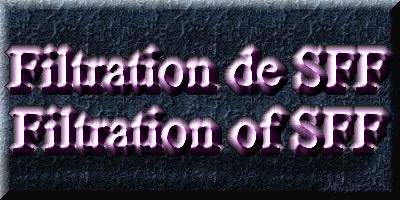 Filtration de SFF injection d'air pour les bassins - Filtration of SFF
air injection for the ponds
Au Japon, les bassins sont toujours muni de très nombreux et gros bulleurs, c'est le cas ici aussi, pour ce faire c'est carrément des compresseurs qui sont utilisé pour les alimenter. Voilà pour ce qui concerne la maison de filtration de SFF, mais il nous reste encore à voir les circuits fermé de filtration individuelle de chaque bassin, très intéressant aussi car c'est un circuit complémentaire, toute cette première partie ne concerne que le traitement de l'eau de la rivière mis à part le chauffage bien sur

In Japan the ponds always have big oxygenation system it is the same here but they uses compressors instead of air pumps.
That is all for the first part of the SFF filtration system, if we forget the heating boiler what you have seen till now is the treatment of the water pumped out of the river used for the water renewal of the ponds.
Now we will have a look at the individual ponds filtration system.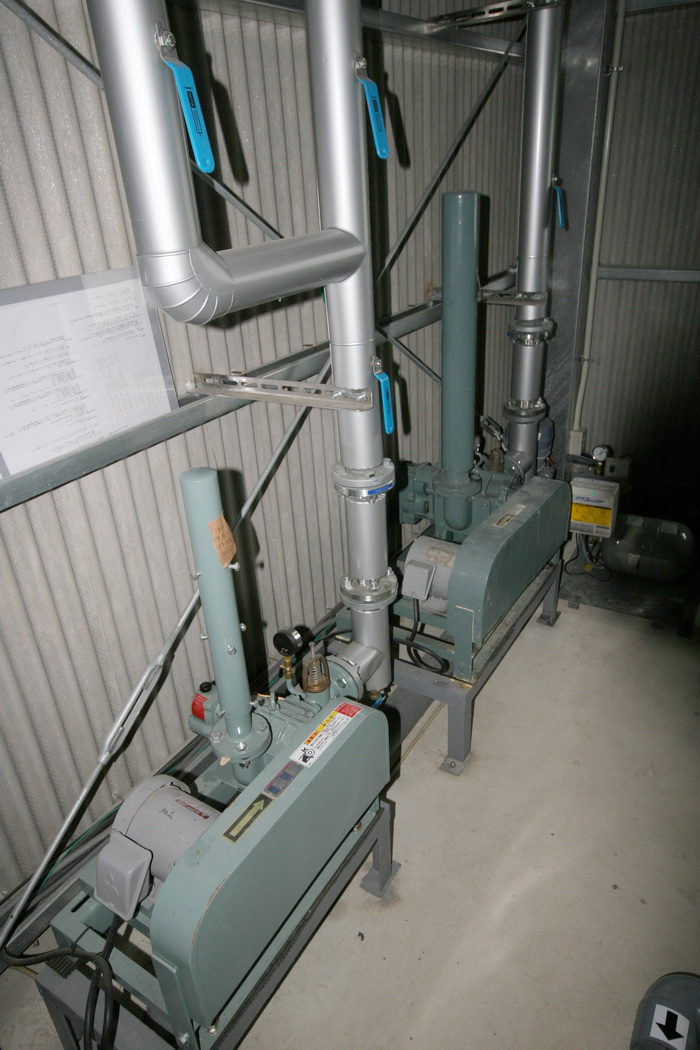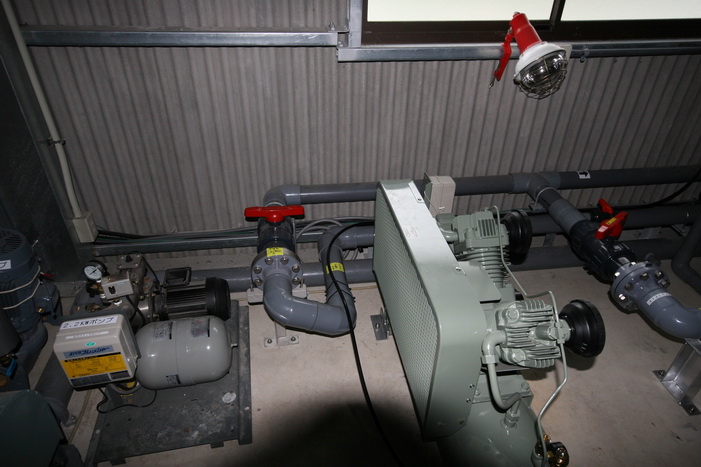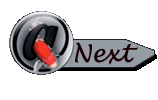 &nbsp
| | | |
| --- | --- | --- |
| | Visites | |
Nb visites aujourdhui :
112

---
| | | |
| --- | --- | --- |
| | Partenairs | |
.jp
.be
.be
.be
.nl
.nl
.uk
.uk
.de
.de
.de
.es
.se
.it
.us
.za