Minuma customer koi !!!
Today we saw for the first time the evolution of Minuma goshiki.
And we must say : they grew a lot more than we were thinking !
Size and body are very good now as nissai.
All these koi were bought as tosai.
The koi were just harvested so sumi has to come back now.
All 4 koi are going to All Japan show again.
The maruten goshiki right is still for sale !

Really congratulations to Jean, Arno and Elise and Thomas !
Your koi are fantastic !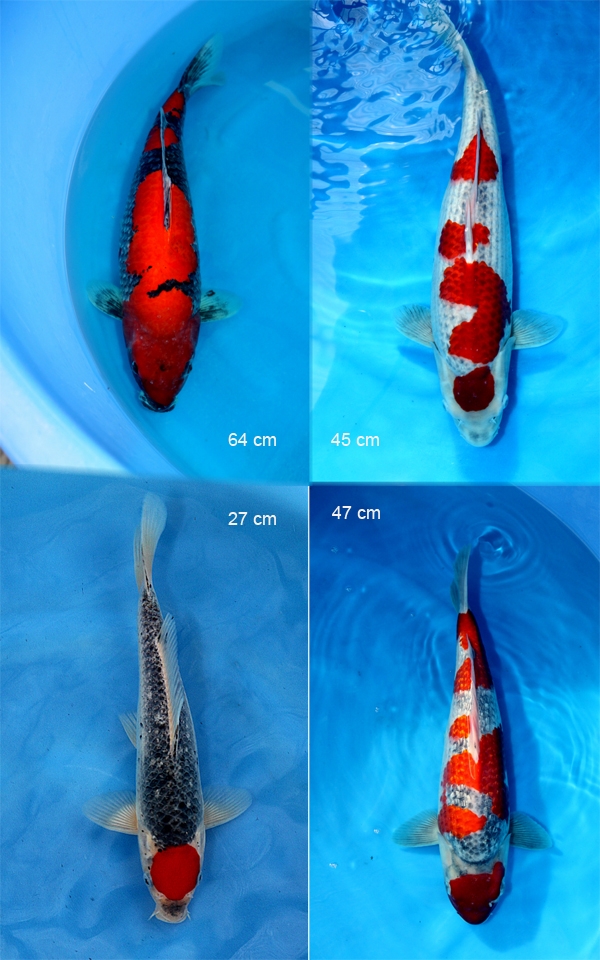 New harvested sansai and yonsai
We propose a very good sansai ginrin goshiki.
This koi is just harvested this week and they have some white spot on their head. They were just in formaline treatment
The quality of the ginrin is exceptional !!!
Look at the ginrin scales and the bodyshape of the right one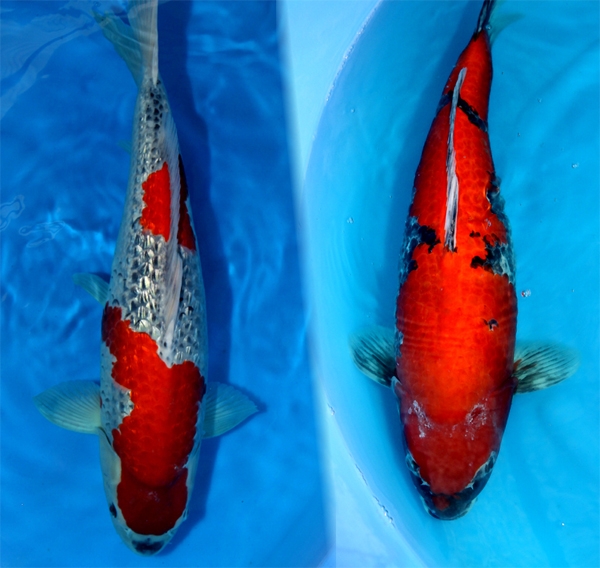 New ginrin goshiki and non ginrin goshiki
The master of ginrin goshiki I call him.
Minuma koi farm !
Look at this new nissai !
2 goshiki and 2 ginrin goshiki very good for All japan show.
Both playing in another size bu on All Japan show.
For more info please call us.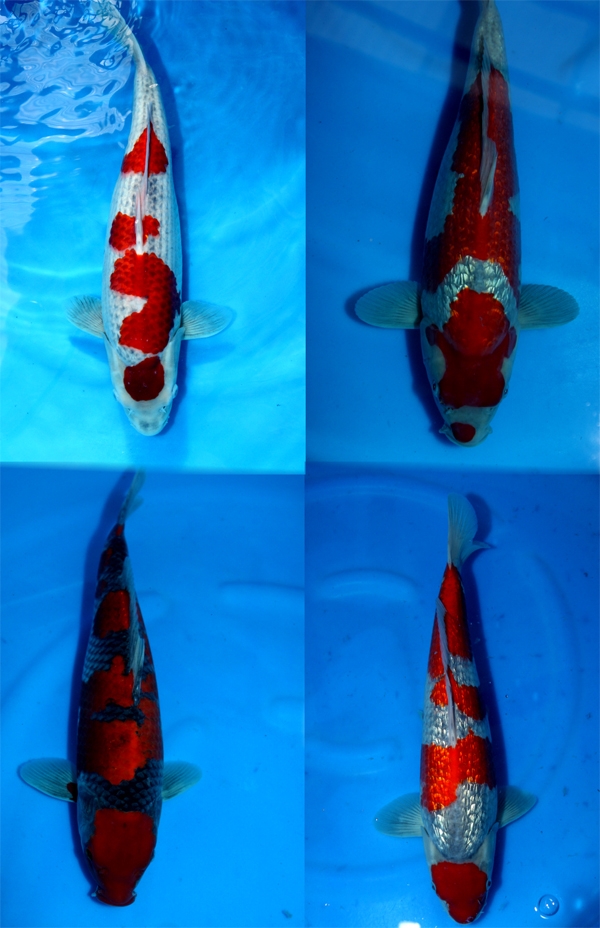 Minuma : the goshiki master !!!
Our proposal of today !
Specially saved for us !
Beautiful new nissai goshiki of Minuma koi farm
for sale now and coming to our shop.