echo FaireTitreBloc("Menu","genx"); ?> echo FaireFinBloc(); ?>

| | | |
| --- | --- | --- |
| | les pros | |
&nbsp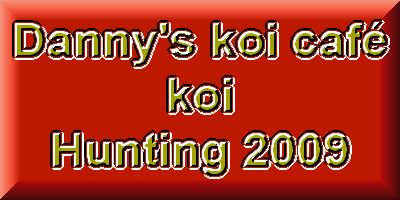 Danny's koi café Hunting 2009 : Visit to Takigawa koi farm
We visited Takigawa san and could buy a few good pieces of kohaku, showa and koromo.
It is always a pleasure to come here and to do business with this friendly man.
We must say that his showa is becoming better and better.
So we bought some kindai showa and one bigger showa at interesting prices.

We will show you our purchases of today at SFF tomorrow.
We saw the harvest coming in of Love Queen, Dancing Queen and Hiryu.
These were all HQ nissai.
Tomorrow we are travelling to Nagaoka and on Sunday we are visiting the Nogosai koishow.
&nbsp
| | | |
| --- | --- | --- |
| | Visites | |
Nb visites aujourdhui :
1042

---
| | | |
| --- | --- | --- |
| | Partenairs | |
.jp
.be
.be
.be
.nl
.nl
.uk
.uk
.de
.de
.de
.es
.se
.it
.us
.za