echo FaireTitreBloc("Menu","genx"); ?> echo FaireFinBloc(); ?>

| | | |
| --- | --- | --- |
| | les pros | |
&nbsp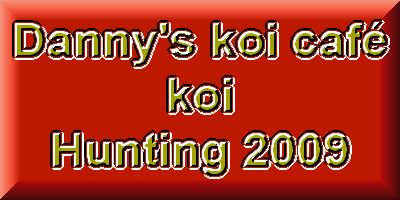 Danny's koi café Hunting 2009 : SFF Grand Champion Rinyukai koishow Tokyo 2009
Today we were moving to Niigata but we knew there was a chance that SFF won GC in Japan's third most important koishow so... we stopped on our way to Niigata at Tokyo Dome.
When we arrived we saw a laughing Ken from Thailand, agent for SFF, so we knew he and his customer won the grand champion title.
They won with this stunning over85cm kohaku.

A new victory for SFF !!!

This afternoon we went on to Niigata and tomorrow we visit Niigata Nogosai where we heard this evening that a Dainichi kohaku won the title of grand champion.
More news tomorrow.
The video of Grand Champion Rinyukai koishow Tokyo 2009
&nbsp
| | | |
| --- | --- | --- |
| | Visites | |
Nb visites aujourdhui :
24

---
| | | |
| --- | --- | --- |
| | Partenairs | |
.jp
.be
.be
.be
.nl
.nl
.uk
.uk
.de
.de
.de
.es
.se
.it
.us
.za