echo FaireTitreBloc("Menu","genx"); ?> echo FaireFinBloc(); ?>

| | | |
| --- | --- | --- |
| | les pros | |
&nbsp
Water wall Main applications



Sometimes transparent, sometimes translucent (according to
if it works or not), Water Wall acts as a screen elegant, light
attractive, activating imagination. It authorized an infinity
of artistic creations: forms, dimension, projections, lettering
or painted fresco, lighting and varied decorations…
The main applications of Water Wall are in the fields
of architecture, fontainery, scenography, events, urban
decoration, in house decoration, etc… For some applications
Water Wall is a visual and sound screen being able to play
a part in air-refreshing, a particulary original dust filter,
or a large film screen.

Market

Patents licenses have already been conceded, in particular
relevant to urban decorative furniture in Europe. Other licenses
are proposed.
Main Water Wall carried out to date:

- International festival of the gardens of Chaumont sur Loire
- "Jardin de la beauté" for Clarins compagny at "art and
garden"
- "Tour Noire" in Novotel of Brussels for the Accor Group
- Dutch house of Universal Exposition of Hanover 2000
(900 m2 !)

- Urban screens in nice and Metz for Decaux compagny, etc…
- Thalassa Sofitel Miramar of Biarritz for the Accor Group

on the request realizations are also proposed.

Situation

Water Wall is protected by patents applications covering
Europ FR97/11488 and United States 6,347,750 BI.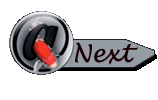 &nbsp
| | | |
| --- | --- | --- |
| | Visites | |
Nb visites aujourdhui :
1452

---
| | | |
| --- | --- | --- |
| | Partenairs | |
.jp
.be
.be
.be
.nl
.nl
.uk
.uk
.de
.de
.de
.es
.se
.it
.us
.za